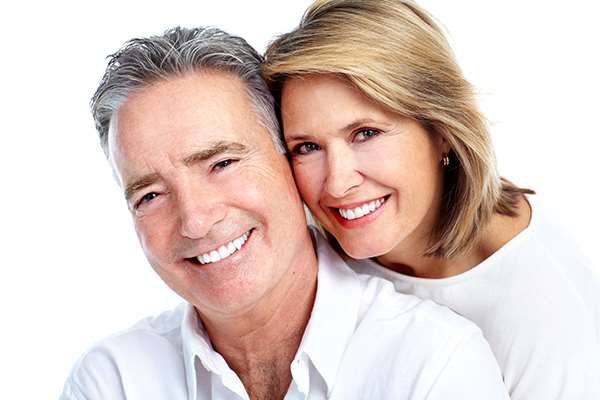 Complete & Partial Dentures
---
Dentures are the original false teeth. There are two types of dentures, complete dentures & partial dentures.
Complete dentures replace an entire set of teeth. Partial dentures fill in the gaps or spaces where several teeth are missing.
The fit of complete and partial dentures is very important. They should fit well enough that they do not require the regular use of a denture adhesive. Top dentures often fit better in the mouth due to the suction that is created. Bottom dentures rarely fit 100%.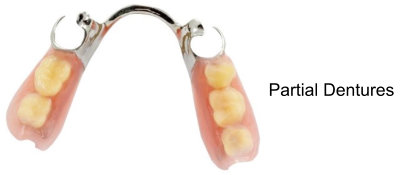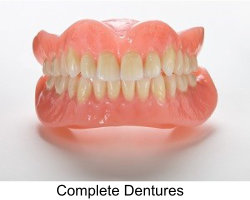 Unfortunately, dentures do not stop the bone loss that comes with missing teeth. In fact, if you haven't had teeth for many years, the bone loss is so great that a good fit is very difficult. You may even be required to use denture adhesive in order to make them fit well. And since the bone continues to deteriorate, you will need to be refitted for a new set of dentures every five to seven years.
When Do You Need Dentures?
When you already have missing teeth and normal activities (such as eating) become difficult.
Your teeth have moved, or shifted, creating gaps between teeth.
You feel self-conscious about your smile.
Clear & Flexible Partial Dentures
Here at Hwy 30 Family Dental Clinic, we also have the option to deliver clear & flexible partial dentures which do not contain any metal. We understand that when you are smiling, you do not want to have any type of metal to show. These types of partial dentures are perfect to eliminate any metal from showing. They are also flexible and will not break as easily.